Come and explore the capital of the Hauts-de-France region!
"Foreigners who come to the North will twice shed a tear: when they arrive and when they leave."

This saying, made popular by the box-office hit Bienvenue chez les ch'tis, could also apply to many of the 180,277 students who choose the capital of the Flanders, at the crossroads of northern Europe (Paris, London, Brussels, etc.) as the destination for their university studies.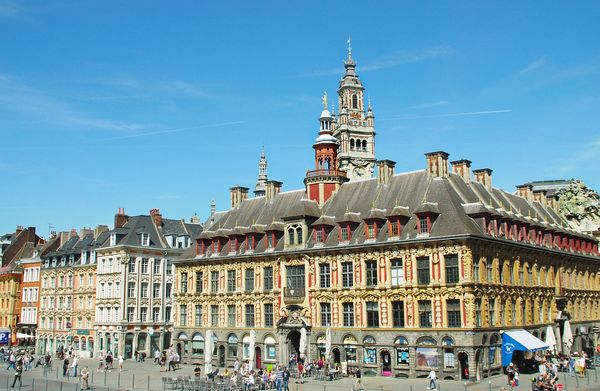 Lille, the capital city of the Hauts-de-France region, admired and recognised for the wealth of its architecture, oscillating between the Baroque and Flemish styles, and proud of its festive and gastronomic traditions, remains a city on a human scale in which the generosity and warmth of the locals are ever-apparent. It is this originality that attracts outsiders, with visitors eager to explore Lille and its surroundings.

Each year thousands of visitors stroll the cobbled streets and snake their way through the museums and wildlife trails of this Flemish city. Beyond Lille, there are many towns with a rich industrial and commercial past and others with strong cultural and festive traditions to explore. So follow your instincts and discover these exceptional destinations!

Life in Lille is sure to offer you a unique human adventure full of emotions. You will be taken in by a region that has made the most of the changes it has faced: from former industrial sites that now house museums or "Maisons Folie" to the estaminets that offer the very best of local cuisine. Lille was the European Capital of Culture in 2004 and has become a cultural reference for other cities. Art and artists feel right at home here. From museums to theatre and from ballet to concerts, culture here is lived, breathed and shared every day. This is the land of the unmissable mussels & chips combo, the traditional welsh (a gratin made with cheddar and ham) doused with beer (Belgian of course!) and the delicious carbonade flamande. Once they've graduated, most students find it hard to tear themselves away from Lille!